In an exciting game on 25 January, London based Chelsea defeated their city-rivals Tottenham Hotspur – though it needed a penalty shootout to do it, with the Blues winning 4-2, and winning a place in the final of the League Cup, in opposition of defending victors Manchester City.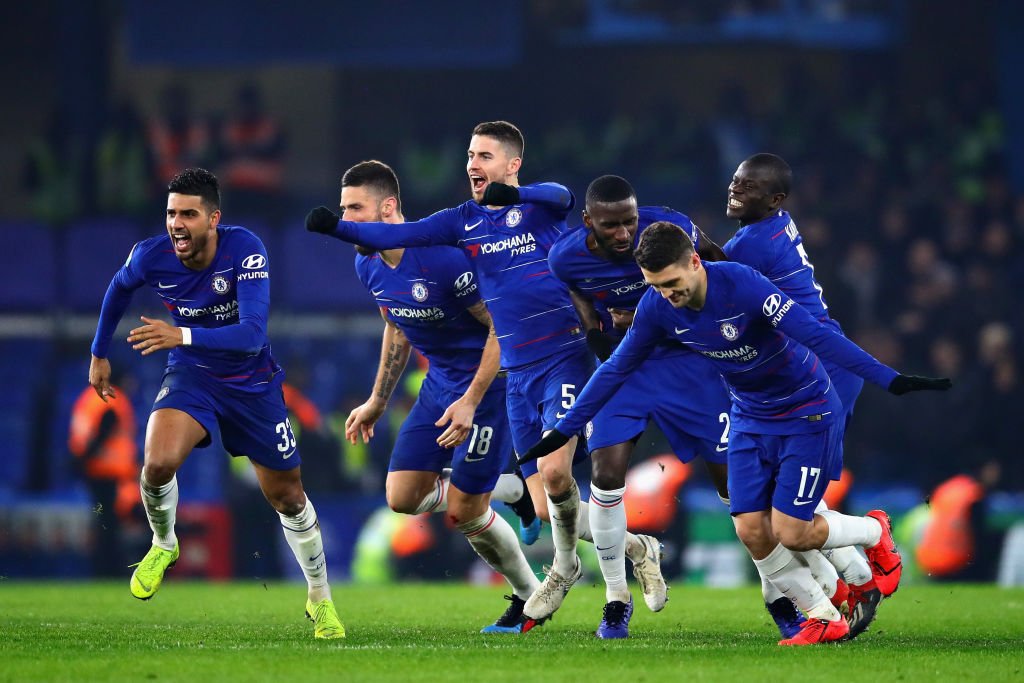 At Stamford Bridge last night, the winners netted all of their spot-kicks whereas Eric Dier and Lucas Moura did not manage to make it through and missed for Spurs. The Penalty shootout was required after the teams were left at an equal level of 2-2, even after 180 minutes of football!
The run to the Carabao Cup final comes as a good response after recent criticism received by manager Maurizio Sarri following the defeat to Arsenal in the Premier League last weekend. From being reprimanded for "lack of motivation", Chelsea proudly rose up to the battle in the league cup, and will now have a shot at some silverwear on February 24, 2019 – again at Wembley.
In response to Sarri's criticism, midfielder Eden Hazard said that the manager's comments do not bother him and that he simply "does not care". Eden said that all that matters to him is his game and he only wishes to give his best possible contribution to the team.
David Luiz who scored the winning penalty said that the reaction and the spirit for all his teammates make him very happy. He said that it is quite intimidating when one has all the responsibility to control the game as it might be possible to lose during a penalty shootout, due to its unpredictable nature. Luiz, in the end, said that overall the team collectively played amazingly.
Since there was no extra time available, the game was wholly dependent on the penalty knockout where both Chelsea and Tottenham made their initial kicks. Dier, unfortunately, kicked the ball over the goal which further made Chelsea gain a greater hand in the play. What matters now is that Chelsea is now in the finals where it now has defeat Manchester City.