Merseyside giants Liverpool will begin the upcoming Premier League season at newly promoted team Fulham after the fixtureswerereleased. The fixtures for the upcoming Premier League season were released on Thursday and Liverpool will start their quest to win the Premier League title with an away game against Fulham who secured promotion to the Premier League by winning the English Championship.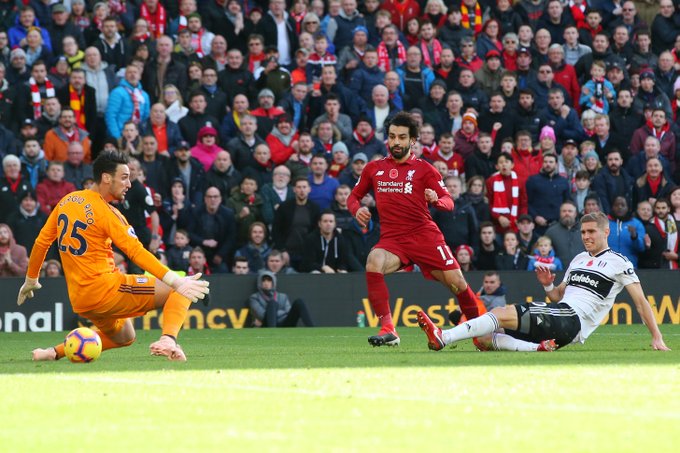 Portuguese manager Marco Silva led Fulham to win the latest Championship season and Fulham fans would be hoping that the ex-Everton, Hull City and Watford boss can keep the club in the Premier League for the first time in three attempts. The Cottagers have gone back to the Championship immediately after promotion in their last two attempts. They have spent just one season in the Premier League in each of those two attempts before returning to the Championship.
Star man Mo Salah and Liverpool will be hoping to go one better than the just concluded season when they came close to winning the Premier League title. The Reds went into the final day of the season with the chance of usurping Manchester City at the top of the table with one point separating the two teams. Liverpool had to rely onstar man Mo Salah for the home win over Wolverhampton Wanderers on the final day of the season.
Pedro Neto scored a third minute opener for Wolves before it was cancelled out by the first half strike from Sadio Mane for the two teams to go into the break on level terms. Mo Salah then came off the bench in the second half to score a late goal before the 3-1 win was sealed by the goal from Scottish left-back Andy Robertson. In the end, the win over Wolves was not enough to win the Premier League title for Liverpool after Manchester City came from behind to beat Aston Villa 3-2 at home in their own final Premier League game of the season to win a second successive Premier League title.