Eduardo Da Silva the Brazilian footballer having a Croatian passport is now saying final goodbye to the club from the street of Łazienkowska.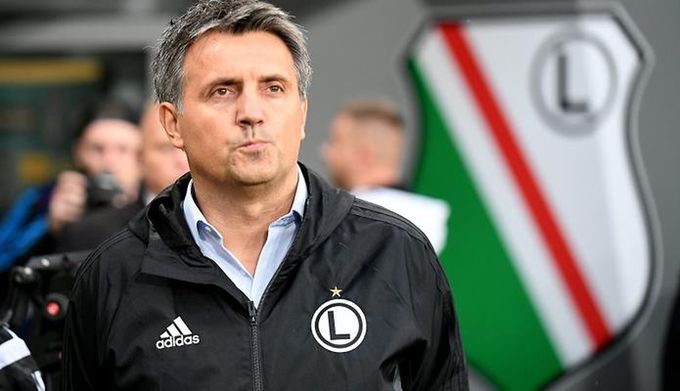 He minutes counter played in Legia stands at 596 and the chances that it will exceed ten hours are minimal. Eduardo, a former Arsenal star and Croatian national team, did not make a sensation in the Warsaw club. He did not score, he had three assists, he appeared in 10 league games (two from the beginning to the end), he played twice in the Polish Cup – in the final with Arka came at the very end. He will be remembered from the daring action in the added time of the league match in Lubin, when at 2: 2 – bravely ran into the penalty box, he was rammed by the goalkeeper and the judge dictated the "eleven". It was used by Miroslav Radovic and it was Eduardo's biggest contribution to the doublet of Legia.
And yet he came to a completely different goal. Eduardo is a fox in the penalty area, we missed someone like that. He will not be a competitor to Jarek Niezgoda, just the opposite – Jarek can learn a lot from him. I'm talking not only about matches, but about trainings. 
I hope that Eduardo will be attracted to the fans' stands, because I believe that people want to come to the stadium
to see how the stars play or watch them on TV – said club president Dariusz Mioduski after transferring to Legia. The footballer went to Warsaw, thanks to the recommendation and urging of Romeo Jozaka – the former Legia coach knows the 35-year-old football player for over 20 years. For various reasons, mainly injuries, Eduardo did not live up to expectations, but now he is back.