Former Paris St Germain youth team coach Vincent Guerin says that David Ngog choose to move to Liverpool at the wrong time in his career.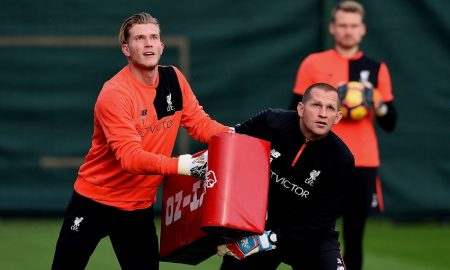 The French forward was a €1.5 million signing for Liverpool back in the summer of 2008. He turned out to be one of the last signings of manager Rafa Benitez, who was to depart soon. The move came about largely as a result of Liverpool being heavily impressed by Ngog's performances at the youth team level with PSG. Back then, PSG did not have the financial muscle that they possess right now.
Hence, Ngog came to Anfield with a view of playing in the Champions League regularly and possibly competing for the league title. Despite being relatively young, Benitez started providingNgog with opportunities straightaway. He made 19 appearances in all competitions, but struggled in terms of goals after scoring just three.

Many expected his performances and goal return to improve substantially once he managed to settle at the club. In his second campaign, he scored eight goals in 37 appearances and there were rumours about Ngog being sold. The move finally came about in 2012 to Bolton, but since then he has played for Swansea and came back to France with Stade de Reims.
Now, he has secured a free transfer mode to Greek outfitPanionios."I think David Ngog could have done better. He left too soon and too early for Liverpool, without playing much. It was a disadvantage for him.But it's like that. There are choices to be made, you have to do the right ones.For David Ngog, that did not necessarily happen," said Guerin, who was in charge of the PSG's team when Ngog was just making his name at the French club. Now, 27, the player is unlikely to be a top European player Liverpool expected.